Table of Contents
Projects
Orx Curve Editor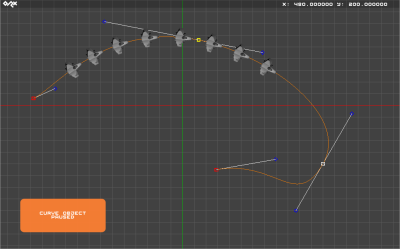 Re-released in 2022. This is an application written in C++ using the Orx Portable Game Engine with hand rolled User Interface components. The application allows the user to build complex b-spline curves for use as alien paths or any situation where a multi-node curve is required.
UX has been carefully considered to allow creative freedom for the user with the ability to add/remove points, flip or move entire sets, set backgrounds for guidance, and preview objects travelling along the path for real-time editing.
Video: https://www.youtube.com/watch?v=cnwQL3WXE8s
More details and downloads: https://gitlab.com/sausagejohnson/orx-curvefx-editor
Outpost Bandit
Steal the Ore. Protect your ship.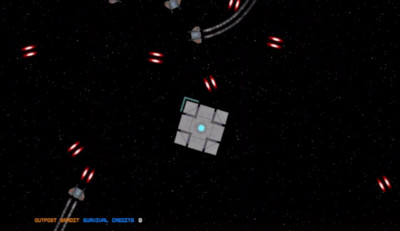 Released March 2019, free on all desktop platforms.
You need to pilot your ship to collect the Ore from the aliens. They don't take too kindly to this, so defend your ship as long as you can. Download at itch.io.
Xero Pinball
Xero Pinball is a commissioned project for Xerocon South 2016 which was a two day convention held in Brisbane.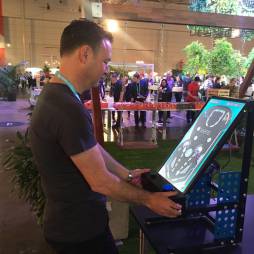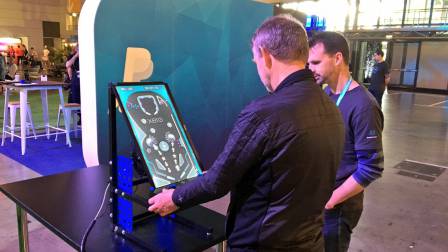 This unit differs from the Reload Bar version, in that the game is different, and is based around accountancy rules. In addition, this is a table top model, which is portable as opposed to the previous project which was a wall mount unit.
Reload Bar Pinball
Reload Bar Pinball is a commercial project that has been installed into Reload Bar & Games in Northbourne Avenue, Canberra.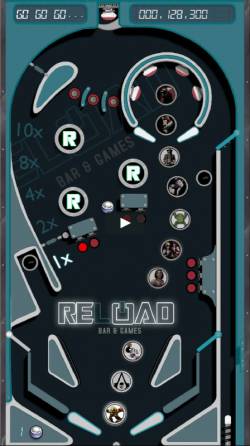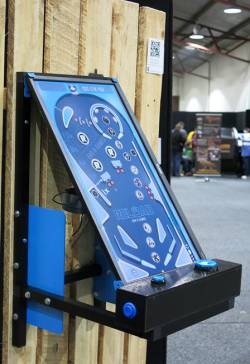 This is a combined hardware/software project. The game software itself is based on our Hip Pocket Pinball engine. The custom controller is based on a USB PIC18 microcontroller.
The entire assembly is housed in a custom designed frame that is mounted to the wall. If you are ever in Canberra, head over to Reload Bar & Games in Northbourne Avenue and have a go.
You might just win a beer for playing.
The soundtrack was written by Noofny and is available here on SoundCloud.
Ytterbite
A frantic 2D shootemup in 64×64 pixels. Our entry to the LowRezJam 2016.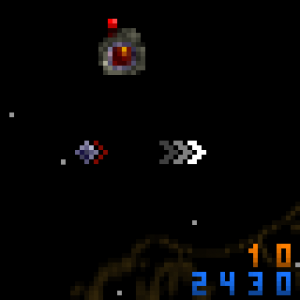 Created by Iarwain, krousty_bat and myself, this was an entry to the lowrezjam 2016. It was ranked #148 out of 391 entries.
This shootemup has tense and frantic action. There is no diagonal shooting! 25 Levels available. You can download this game for free for Windows, Mac or Linux over at itch.io.
Raster Blaster Reloaded Pinball
A free retro pinball remake for Android, Windows, Mac, and Linux.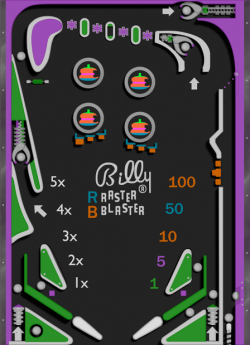 This is the second title from the Hip Pocket Pinball series. This table edition is a remake of Raster Blaster on the Apple II from 1981.
You can find this as a free download for Windows, Android, Mac and Linux.
Bean Farmer Pinball
The first free Hip Pocket Pinball title for Android, Windows, Mac, and Linux.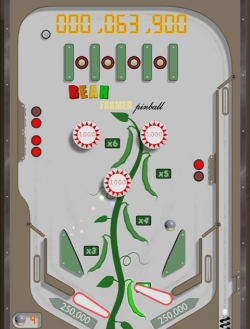 This is the first title from the Hip Pocket Pinball series. The theme is intended to be whimsical, trying to have as uncool a theme as possible. I think this was well achieved.
You can find this as a free download for Windows, Android, Mac and Linux.
Termyticus
A 2D action platformer intended mainly for tablets (In progress)
Our hero has to be sent to another planet to stop the alien bombardment of earth. This is a long term project and is still in progress.
Nexus Reloaded
A remake of the 1982 game for the Commodore 64 (In Progress).
Nexus was my favourite all time game on the Commodore 64. And due to bugs it could never be completed. I am remaking this game to bring back the same feel, but also with new life and graphics. And have an ending.