Table of Contents
Latest Posts
Pathfinding for games in Orx
If you are interested in pathfinding for games written in Orx (intended mainly for orx/Scroll-based games), I have been developing some routines for the game I'm working on.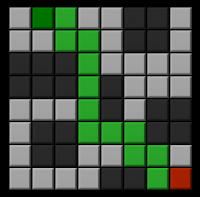 Making a UFO game in less than 1 hour using Orx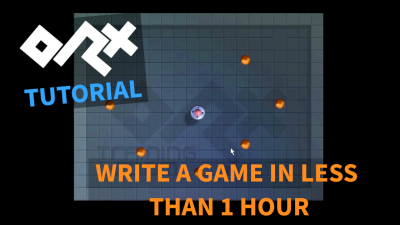 If you're keen to try your hand at writing games, my new tutorial will show you how to program a simple game using the Orx engine and using only a tiny bit of C++. Great for beginners in C++, and all within 48 minutes.
---
Installing No Man's Sky v1.09 on the PS4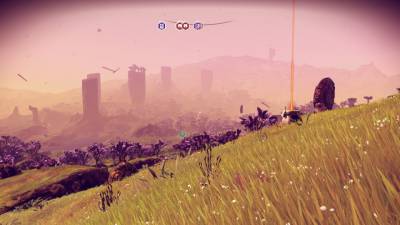 The PS4 and I have never been friends. But when I discovered No Man's Sky I started putting some hours into it. That was the v1.00 disc version. But there were bugs.
How could I update the v1.00 version to something slightly newer and not have it update to the very latest?
I had some obstacles.
---
PAX Rising 2019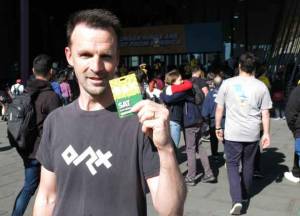 This year was my first ever visit to PAX. I went to the Saturday session. A pretty amazing time. The people, my goodness the people. The organisers sure know how to pack them in.
But for me, it was all about the PAX Rising area right at the start of the whole show.
My favourite developers and their games here.
---
Outpost Bandit has been released
This game has been in progress for a number of months. This is mainly due to it being used to create teaching material on the wiki for the Orx Portable Game Engine. Also, it was used to help bring major improvements to the Orx Engine, namely gamepad controller support and Mac Retina support. Very pleased to finally release this.
Download for Windows or Mac OS X.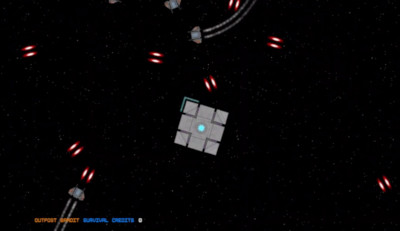 ---
Reload Bar Pinball gets a high score table
Reload Bar & Game's Pinball gets an upgrade. Highscore table is now included. Bar visitors can now be immortalised.
Reload Bar on Facebook.
---
Xerocon South 2016!
I recently spent two days at Xerocon South 2016, looking after the latest virtual pinball machine build for Xero.
Again, thanks to all the attendees who stopped by to have a go and also to the many interested companies enquiring if they would be become commercially available. We're working on it. Read more about it here. Big Boys Toys 2016 in Canberra
---
Had a blast at Big Boys Toys
Thanks to everyone who stopped by. If you visited our stand and you'd like some pinball downloads, head over to here.
If you want to chat about anything you saw this weekend, please get in touch. Read more about it here.